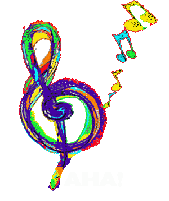 This choir formed as an expansion of Acappella Harmonies in Appleford at the beginning of November 2018, so is still brand new! The aim going forward and the focus of rehearsals so far, is to work in 4-part harmonies. The group is still small but we are always looking to recruit new members.
The group have worked incredibly hard over the last month as we work primarily on Christmas material. In the new year we aim to cover more traditonal and classical pieces of music. As with AHA, Charlotte likes the choir to suggest music to work on, so everyone gets the chance to sing a song they have requested as well as a selection that Charlotte has picked. For a more detailed list of the music we have explored, please see below.
As mentioned above, this Abingdon based community choir is open to anyone whether you regard yourself as a singer or not. We learn and grow together. All songs are taught by ear but if you prefer to follow the sheet music, the option is available.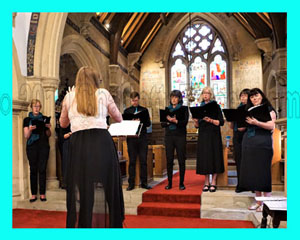 AHA: Milton performing at St Blaise Church, Milton. June 2019
In rehearsal, working hard!

AHA: Milton meets weekly on Thursday nights in St Blaise Church, Milton, Abingdon. We rehearse from 7-8.30pm with a break for tea and biscuits in the middle. A weekly pay-as-you-go fee of £3 means it's accessible for all, or if you'd prefer you can pay £25 for a 10-session stamp card. This money goes towards music costs, refreshments, running costs and any additional extras.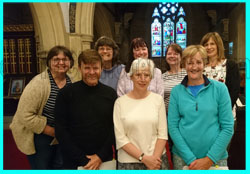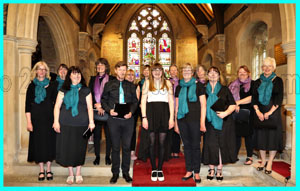 AHA and AHA: Milton joint item.
Amazing Grace - John Newton
Annie's Song - John Denver
California Dreamin' - Mammas and Pappas
Dream A Little Dream Of Me - arr. Norman Luboff
Fields of Gold - G.M Sumner
Gold - 'Once'
Les Misérables Choral Selections From The Movie - arr. Mac Huff
May It Be - Enya
Run - Snow Patrol
Softly - Will Todd
Sound of Silence - Simon and Garfunkel
Send In The Clowns - Stephen Sondheim
We Have All The Time In The World - John Bary
Coronavirus Update: As of June, AHA is now running virtually at it's normal time of 6.30pm on Mondays, for 1 hour via Zoom. The fee for this is £1.50 per session and Charlotte aims to run these in a manner as close to normal as possible. If you would like to get involved, please get in touch, we would love to see you there! Keep safe and a huge thank you from all of us to all those doing their part in this time of crisis!
19th December 2019 - AHA: Milton Social Evening
15th December 2019 - St Blaise Milton Carol Service
2nd June 2019 - Acappella Harmonies in Appleford Concert at St Blaise Church, Milton
16th December 2018 - St Blaise Church Carol Service
10th December 2018 - AHA Social Evening
Walking in the Air
Winter Wonderland
Hark! The Herald-Angels Sing
Kings Of Orient
Silent Night
Coventry Carol
Past 3 O'Clock
Away In A Manger
Ding Dong Merrily On High
O Come All Ye Faithful
O Little Town Of Bethlehem
Once In Royal David's City